more than just a
f***ing job
We are looking for motivated people regardless of gender, age or origin to strengthen our growing team. Most important are attitude, motivation and perso­nality.
If you are good with people, don't bury your head in the sand even in difficult situa­tions and can solve analy­tical problems in a struc­tured way, then you are the right person for us.
Even if you don't have any experience in the SAP environment, you're welcome to join us — we will be training you.
Legendary loot
Your Benefits
cobicon
Start-up culture
We support each other and want to develop together. With us you will find a family environment in which we perform together.
cobicon
Attractive compen­sation
Our salary model provides for a very attractive total compen­sation package in which each employee receives a share of his revenue. Starting with the first euro.
cobicon
Company car
We offer company cars for our consul­tants from senior level upwards, which can also be used privately.
cobicon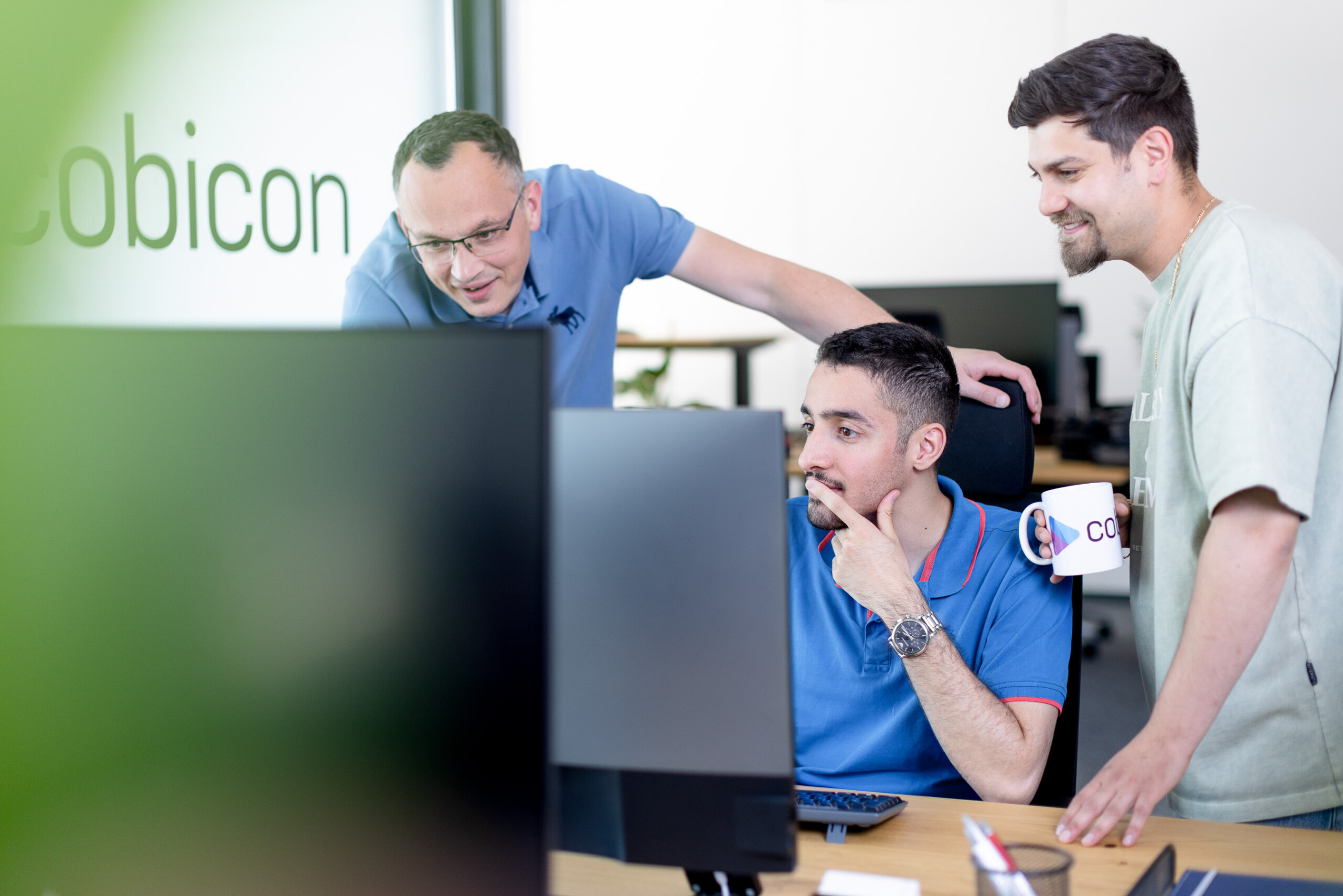 Education and training
A mentor as a permanent contact person and a training budget at your disposal — with us you can always learn something new.
cobicon
High quality equipment
The most important tool of an SAP consultant is his laptop — or would you cut a hedge with nail scissors?
cobicon
Work-Life-Balance
Time for family, friends and leisure is enorm­ously important. We encourage this with flexible trust working hours, individual part-time models, 30 days of vacation & home office.
cobicon
Additional services
JobRad with allowance (up to approx. 3500€ expensive bike completely free of charge), 50€ tax-free every month, pension plan and more.
cobicon
Office equipment
Height-adjus­table desks, multiple monitors, drinks, snacks — and whatever you're missing, you just get it.
cobicon
Mobile work
You can work with us from anywhere in Germany and, after consul­tation, also for some time from abroad.
cobicon
Education budget In addition to the trainings we organize, you will receive an annual training budget of €2,500.
READY PLAYER?
Our job offers
From Junior Consultant to Senior Developer.
Find a job now & apply!